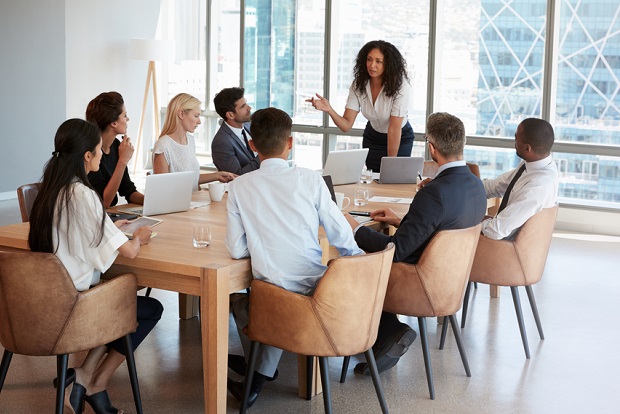 How Can A Small Business Get Group Health Insurance?
Introduction
No matter the organisation's size, employee benefits such as access to a group health insurance policy is a top priority on the list of fringe benefits. Employees are typical likely to stay with an employer who provides such benefits. This suggests employees who are happy with their work environment and feel valued contribute more to the company.
This is an essential understanding for all businesses, tiny business owners, who have limited resources available to them. With such insurance plans, small businesses can convey their care to their employees at a very affordable price.
What is Group Health Insurance Policy?
It is a type of health insurance policy provided to a group of individuals, such as company employees. The employer offers such insurance as a part of employee benefits to its employees.
Under this type of health insurance policy, the employer pays the premiums or opts for co-pay with the employee. In contrast, the employee and their family members enjoy the benefits of a health insurance policy. Such a plan is beneficial for both the employer and the employee.
Key Features and Benefits
Here are some features and benefits of a group health insurance policy:
Provides comprehensive health insurance coverage.
Covers employee's financial dependents such as spouse, children, or parents.
The employee can avail of cashless claims at the network hospitals.
Provides coverage for pre-existing diseases.
Provides coverage for maternity expenses, often with the help of optional add-on cover.
Benefits of Group Insurance for Small Businesses
Tax Deductions: As a small business owner, you can get tax deductions for group insurance. The premiums towards such an insurance plan shall be considered 'Profit in Lieu of Salary' and can be claimed as expense. If you offer to pay a full premium or opt for co-pay with the employee wherein you share the premium with the employee, you can only claim for the premium you've paid, not what the employees have contributed.
Affordable Access to High Coverage: With the help of group insurance plans, a small business owner can provide a health insurance cover at an affordable price to the employees. Employees can benefit from better plan features as compared to retail health insurance policies.
Better Talent Retention: Employees always look for an organisation that offers employee benefits and cares for the welfare of their employees. A good health insurance policy can be motivation for employees and help in better talent retention. It can also help in engagement and building an employer brand.

How Should Small Businesses Choose Insurance Policy?
As a small business owner, choosing an insurance provider requires careful consideration of several aspects. One must compare several providers and the type of plans they offer. A small business owner may have several options for choosing the right plan option. Here's how you can do it:
Explore your Options: Small business owners can compare several options and plans offered by different insurance companies to compare the prices or coverage under the plans. You must always look for a plan that will provide your employees with utter satisfaction and meet their needs. Many health insurance companies offer several plans for small businesses. You can compare the amount of coverage and the price of the health insurance policy to ensure access to affordable health insurance cover for your employees.
Consult an Insurance Broker: Insurance brokers have great knowledge and great insights into insurance plans. You can consult an insurance broker to help you figure out a plan or the right insurance provider for your small business. They will analyse your employees' requirements and suggest you a health insurance plan that meets their requirements.
Purchase Sufficient Coverage: As a small business owner, you will be purchasing a group insurance policy for your employees. Consider having an insurance plan that offers sufficient coverage for your employees. One of the best options is to purchase a policy with a minimum of Rs. 5 Lakh sum insured.
Check the Network of Hospitals: Considering an insurance provider with a large network of hospitals can be very beneficial, as your employees may or may not be from the same locality. Thus, it is essential to check the list of the network hospitals. Larger the network of the hospitals, the better the chances of the employees to avail hassle-free cashless medical services during medical emergencies.
To Conclude
Small business owners can ensure the well-being of their employees with the help of a group health insurance policy. This type of health insurance policy can help provide financial aid in medical emergencies. can be the most beneficial option to create a sense of security amongst the employees. This way, small business owners can positively impact their employees and improve their productivity and contributions to the business.